Production Base
Factory
The company has a production base of "Chaolian Technology Park", located in Hangzhou Bay New Area, Zhejiang Province, covering an area of approximately 120 acres and a factory building area of 70000 square meters. The "Chaolian Technology Park" has complete supporting facilities: offices, research and development centers, production workshops, cultural centers, and employee living areas. Our production capacity is as follows:
60
10000 pieces/month module
5
10000/month - cable management rack
8
10000/month fiber optic jumpers
8000
Box/month network cable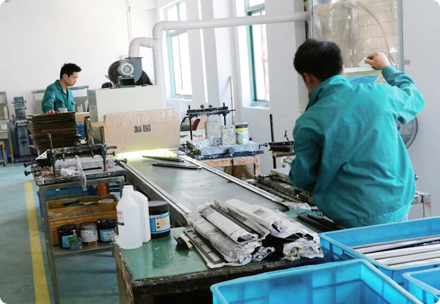 Zhejiang Chaolian Electronics Co., Ltd. always adheres to the comprehensive quality management method of "quality first" and "prevention first". According to the SIO9001:2008 quality certification system, its products have passed CE, UL, ETL and other certifications. At the same time, design and production are carried out in accordance with the standards of IEC/EIA, GB/T50311-2000, and Telcordia GR-326-CORE2, implementing zero defect production management for products to ensure that qualified products enter the market.